Residential Insulation Twin Cities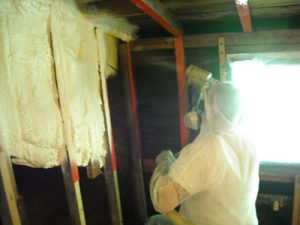 Finding the right residential insulation for your Twin Cities home is not always the easiest choice to make. But as a residential insulation company, we understand how important insulation can be to the well-being of the home. Not only does it keep your family and home warm in the winter and cool in the summer, it can also help lower the cost of your utility bills.
Did you know that the proper insulation can help extend the life of your roof, gutters and siding? There are so many reasons to invest in quality residential insulation! Our team of professionals specializes in three different types of home insulation including:
Cellulose. Plant fiber-based, low thermal conductivity material. It is environmentally friendly and efficiently reduces building heat loss/gain and draughts. Resistant to mold, fire and insects.
Fiberglass. Glass-fiber based material which is largely resistant to heat and fire. Formaldehyde-free fiberglass home insulation that is naturally resistant to mold and mildew.
Closed cell spray foam. This is foam containing open cells and is spongy in appearance. Spray foam can also add to your home's structural integrity, and it can help reduce the amount of mold and mildew that can grow on your walls and ceilings.
Each and every one of these residential insulation types offer plenty of advantages. Give us a call and we will be happy to tell you all about them and give our recommendation for your unique home.
Professional Residential Insulation Installation
Lewis Insulation has been providing professional residential insulation to the Twin Cities for decades. We are veterans in the field and experts at helping customers like you make the right choices for their insulation.
And, when it comes to installing residential insulation, we make sure our team has all the right tools and equipment necessary on each and every job for a safe and efficient installation. Our team members are fully trained on the best way to install residential insulation ensuring the work is done right the first time. We also offer other services for the home including ventilation, soundproofing, insulation removal and more!
Give us a call and we can discuss our many services with you and even give you a free estimate! And, if you're ready we can then set up a time to come out to your house to discuss your home insulation needs and a time to start installing your new residential insulation!
Contact Us for Residential Insulation in the Twin Cities
If you are interested in getting more information on residential insulation in the Twin Cities, call us at Lewis Insulation at 763-477-2612, or you can contact us to get a Free Estimate.