Minneapolis Insulation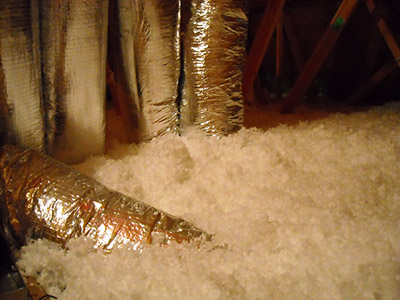 Is your home running as efficiently as it could be? The comfort and energy efficiency of your home depends heavily upon one essential area; the insulation. Your home's insulation plays a major role in keeping the heat in during the winter and the cool air in during the summer. So, when you have issues with it or when it's time for an update, only trust professionals for any repair, installation or replacement. Call on the experts at Lewis Insulation. We are the trusted name in insulation for Minneapolis and the surrounding areas and can get you the right insulation for your home's unique needs.
Our professional installation team specializes in three types of home insulation:
· Fiberglass
· Cellulose
· Closed cell spray foam
The type of insulation that's right for you depends on a few different factors. We will evaluate your home's needs and recommend the best solution for you. All three types offer plenty of advantages, so we will be happy to tell you more about them and give you our recommendation on which one you should have installed.
Insulation helps to keep heating and cooling costs down, thwarts mold and mildew problems and is a great means of reducing noise pollution. We can even give you a free estimate so you know exactly how much to budget for. Call us today to learn more and to get your questions answered!
About Lewis Insulation
Here at Lewis Insulation, we have the experience needed for proper installation and efficiency. We have been the trusted name in the business for decades and we are a company you can trust. Lewis Insulation has been in business since 1974, so when it comes to insulation, we know the best type for your house and the best and safest ways to install it.
We also make sure all of our team members are fully trained on the best way to install home insulation so we know the work has been done right the first time. We do not want to make repeat visits to your home any more than you want us to!
We offer a wide variety of insulation services, including:
· Foam seal bypass
· Ventilation
· Soundproofing
· Insulation removal
· And more
Ready to get started? Give us a call and we will tell you even more. You can get a free estimate, and we will set up a time to come to your house to discuss your home insulation needs if you are unsure of which type to buy.
Contact Us for Insulation
If you would like more information on insulation in Minneapolis, call us at Lewis Insulation at 763-477-2612, or you can contact us to get a Free Estimate.