Home Insulation Minnetonka
Is your home insulation working for you? If it doesn't provide proper insulation for a more comfortable living environment as well as improved efficiency then it isn't working as it should. A home's insulation is essential to the comfort and overall efficiency of a household so when you have issues with it or when it's time for an update, only trust the professionals for repair, installation or replacement. As the trusted name in home insulation for Minnetonka and the surrounding areas, we understand how important home insulation can be. Not only does it keep your family and home cool in the summer and warm in the winter, it can also help drive down the cost of your utility bills.
There are a few different types of home insulation that we can install for you, and all of them have their advantages. If you are unsure about what type you need, let us know and we can help. Our professional installation team specializes in three types of home insulation: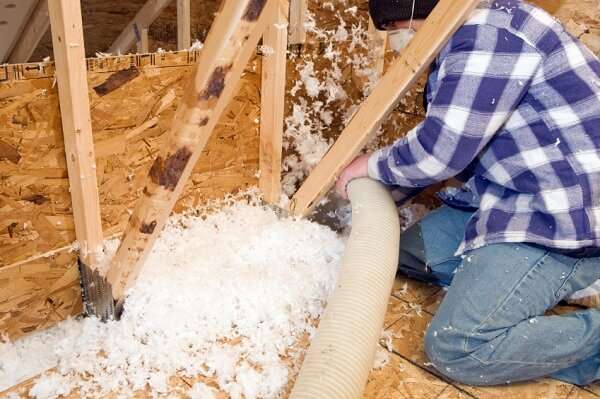 Fiberglass. We provide high quality, formaldehyde-free fiberglass home insulation that is naturally resistant to mold and mildew. It is great for increasing your home's energy efficiency and reducing outside noise pollution. It can also help improve indoor air quality.
Cellulose. One of the most environmentally-friendly options for home insulation available on the market. And thanks to the way it is treated, it is resistant to mold, fire and insects. This is a great choice for homes in colder climates like ours.
Closed cell spray foam. High R-value and can also add to your home's structural integrity, reduce the amount of mold and mildew that can grow on your walls and ceilings. It also helps reduce noise pollution.
We will talk to you at length about the different kinds we offer and which one will suit your needs the best. Just give us a call and we can get started!
Home Insulation from Lewis Insulation
Home insulation is one of the best ways to keep your heating and cooling costs down. It can also help thwart mold and mildew problems, and it is a great way to help reduce noise pollution. It is an important part of a home or business so it is essential you enlist the professionals.
When it comes to installing home insulation, Lewis Insulation makes sure our team has all of the right tools and equipment to ensure the installation process is done safely. We do not want to put anyone's health or well-being at risk. We also make sure all of our team members are fully trained on the best way to install home insulation so we know the work has been done right the first time.
Minnetonka Home Insulation
If you would like more information on home insulation in Minnetonka, call us at Lewis Insulation at 763-477-2612, or you can contact us to get a Free Estimate.