Commercial Building Insulation Minneapolis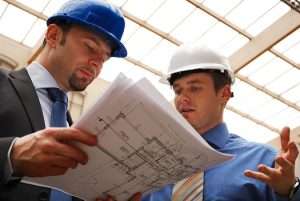 Many specialties exist at Lewis Insulation. A primary among them is commercial building insulation. Minneapolis commercial remodeling contractors and business owners are well aware that they can trust the seasoned veterans at Lewis Insulation for all commercial building insulation needs.
Installers of closed cell spray foam, cellulose and fiberglass insulation, Lewis Insulation is proud of the individual benefits all three of these types offer. If you have questions on what each individual type of insulation application does, we will certainly go over all three types as it is very important that you establish what your needs are for your commercial building insulation. We will also provide a free estimate.
Our tried-and-true technicians are well-versed in all of the best ways to install your commercial building insulation. They are provided with the cutting edge tools and equipment that will ensure correct application of insulation on the first try.
Call us to learn more and get on our schedule! Working with us is very easy. Our excellent customer service and focused attention to detail make us very pleasant to work with. We can have your insulation installed in as few as hours or days, depending on the brevity of your project. We will be done on time and on budget!
Learn about Commercial Building Insulation
Regardless of the specific type of commercial building insulation you go with, advantages aplenty abound! Benefits like reduced noise pollution, increases in comfort during summer and winter, a reduction in the amount of mold and mildew are but a few!
Call on us today so we can enlighten about your pursuit of commercial building insulation, what you can expect when we visit for installation. We will work within your established budget and time frame.
Lewis Insulation believes in establishing lifelong working relationships with every one of our clients and customers. We hope that you will come to us any time you need assistance with commercial building insulation. As a full-service insulation company, we take a great deal of pride in our work, and we will always strive to meet or exceed our customers' expectations.
We also offer other services like:
Blower door testing and infrared diagnostics
Foam seal bypass
Ice dams
Insulation removal
Soundproofing
Ventilation
And more!
Call us today to learn more and to get on our schedule!
Professional Commercial Building Insulation in Minneapolis
For more information on commercial building insulation in Minneapolis, call Lewis Insulation at 763-477-2612, or you can contact us to set up a Free Estimate.