Cellulose Insulation Wayzata
If you are looking for insulation that is environmentally sound and budget friendly, choose cellulose insulation. And, when you are in the market for cellulose insulation in the Wayzata area, call on Lewis Insulation! We have years of experience installing this type of insulation and can provide you with the top notch service you want and deserve.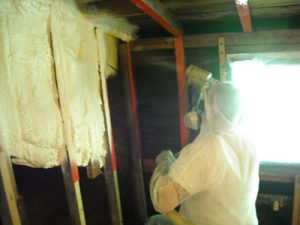 Why cellulose insulation? Cellulose insulation is plant fiber used in wall and roof cavities to insulate, draught proof and reduce free noise. And, since it is made of recycled plant fibers, it is safe for the environment and your wallet.
Here are a few of the many reasons cellulose insulation is so eco- and budget-friendly:
Cellulose better resists air flow and helps prevent the upward movement of air that is caused by differences in temperature. The R-value of cellulose insulation actually improves during the cold weather.
Cellulose is made out of recycled newspaper and does not require as much energy to manufacture as fiberglass.
It resists fire, insects and mold because it is chemically treated to do so.
Over time, you don't have to worry about cellulose insulation losing its energy-saving abilities.
When we come to your home to install the cellulose insulation, it will not settle.
It is not toxic, nor will it rot or decay.
This type of insulation is great for new attics, existing attics, garages, pole buildings and more.
Cellulose Insulation from Lewis Insulation
When you're looking for the very best in insulation, come to the experts at Lewis Insulation. We have installed insulation in many different homes, rooms, pole buildings and more. For more than 35 years, Lewis Insulation has been installing cellulose insulation and more in homes in this area. We are a trusted name in insulation and with good reason. We pride ourselves on our high quality customer service and topnotch work.
Our insulation professionals are dedicated to working with each customer to access their potential problem areas and resolve them with our insulation expertise and highly trained technicians. We stand behind all of the insulation work we do because we have worked hard to gain the reputation of being an honest, reliable, quality insulation installer.
Whether you're completing a remodeling project or building a new home, our experienced team can help. Give us a call today to learn more about how we can help your home stay warm in the winter and cool in the summer.
Contact Us About Cellulose Insulation
For more information on cellulose insulation in the Wayzata area, call Lewis Insulation at 763-477-2612 or you can contact us for a Free Estimate.